Pizzuti_collection
Located at the heart of the Short North Arts District, the Pizzuti Collection is a private art museum that features regular exhibits. The sculpture garden acts as a public threshold and event space for the museum. Spatially the garden is defined by a perimeter hedge and two mature Sycamore trees that mark the corners of the garden. Featuring between 10-15 sculptures, the garden choreographs how guests enter the garden and encourages them to explore numerous small niches.
Graceful entry
As guests arrive at the garden they first cross through a beech hedge that marks the perimeter. As they approach the main entry a new bronze handrail leads guests easily up the broad limestone stair.
Garden Party
The garden plays host to numerous private and public events, the landscape allows for a varied functions by creating loosely defined spaces that allow guests to flow from one conversation to the next without any sense of disconnection.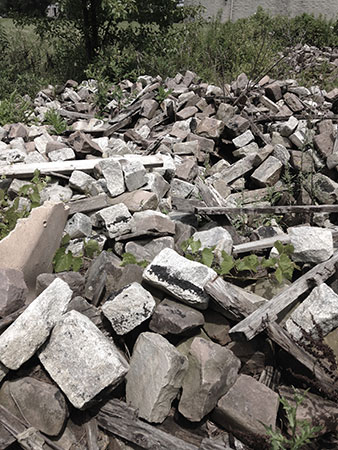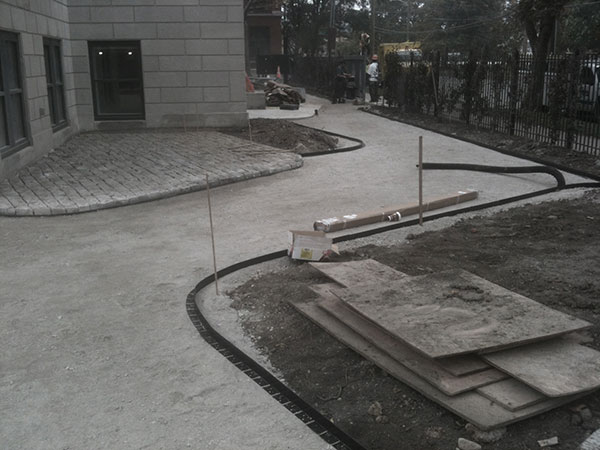 Contemporary Forms
Viewed from above, the garden's contemporary composition is visible while experientially the garden's familiar materials are at home in the historic neighborhood context.
Foreground views
The garden is a small space and so the composition of sculptures and landscape space is very important. Small shrubs define spaces for individual large pieces while not limiting preview of pieces and spaces that are just around the corner.
Garden Materials
The vast majority of the garden's materials including granite cobbles, hydrangeas, and magnolias are very traditional. The inclusion of bamboo and raked concrete provide subtle contrast.